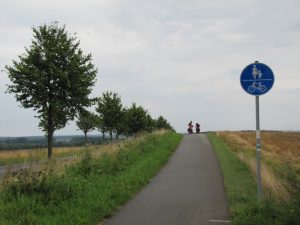 Today started wet, developed into cloudy, ended sunny. More solid cycle paths along country roads, with variable provision in the villages.
After 3 days of such wide open spaces, it then came as a bit of a shock to arrive in Kühlungsborn.
Ah well. It got us out of the hotel and away from this iPad!
-Posted using BlogPress from my iPad