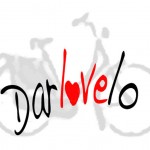 Darlovelo campaigns for more cycle-friendly conditions in Darlington, and runs a city bicycle sharing scheme for the town. We are a members' cooperative, run entirely by volunteers.
We have a range of stylish adult bikes, including Dutch bikes, hybrids and folders, available for hire in Darlington for a small charge. We also offer a range of accessories  to help parents transport their young ones by bicycle, and to encourage their children to take up cycling at an early age.
As we are entirely member-run, to take advantage of our hire scheme, you need to join Darlovelo. Members then pay a small deposit. The scheme is designed to encourage users to use a bike as an everyday form of transport. At the same time, as a member you can help shape our priorities for both campaigning and hiring.
Our hire scheme is unique as once you hire the bike from us you keep it with you for between one week and a whole year. It is not  'pay per ride'.  By keeping it, it is more convenient as you can go straight from your home to where ever you please.
If you are interested in joining Darlovelo, or would like to try one of our bikes, email us at cool@darlovelo.org or telephone 07519 741734.